PDF files can be inserted into your website pages using the same process as adding an image.
Go to the web page that you want to create the link. #1 – Highlight the text you want to link, #2 click the "Add Media" button, #3 Click "Upload Files" #4 Click "Select Files" to choose the PDF file from your computer to upload.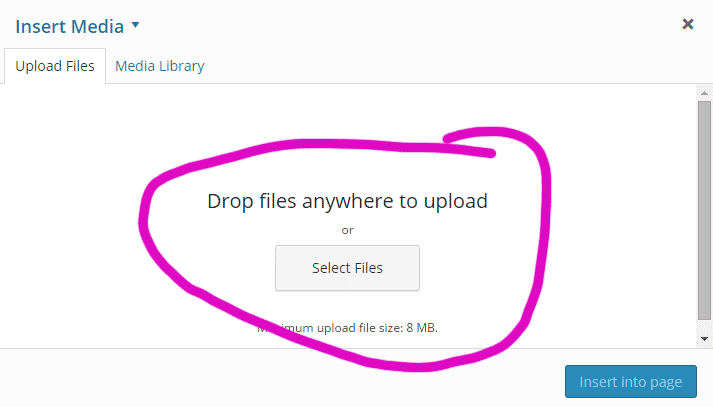 Once the uploading/crunching process has completed, click the Insert into Post button. The link will now automatically be added!