If you cannot remember your account password, Netfirms can reset it for you. The new, reset password is sent to your Administrator email account.
1) On the Netfirms login page, click the Forgot Username or Password? link, which is located next to the Log In button.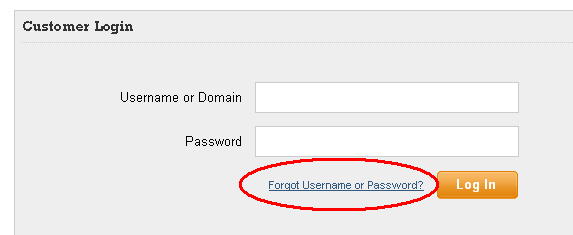 2) You will be taken to the "Resend Password" page. Enter your username or domain name for the account you wish to access, then click Reset Account Password.

3) An email will be sent to the Administrator email address that you have set for the account.
4) In the email that is sent to your Administrator email address, there will be a link that, when accessed, will take you into your account to set a new password. This link is valid for one hour from the time it is generated.
NOTE: If you receive this email but do not want to change your password, please disregard the email. Your password will NOT be reset unless you access the link that is emailed to you.